Meet Mobile is a smart phone app that allows the spectator to have access to near real time meet data. You can download the app from the internet. While using this convenience there are a couple of considerations that must be recognized.
All information displayed by Meet Mobile is unofficial. All placing and times are informational only.
All events are subject to a 20 minute review before anything is considered to be official.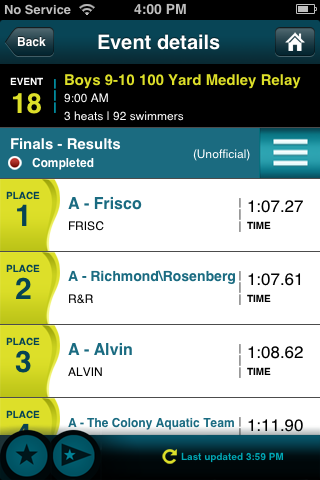 If you notice the event is listed as Completed but to the right is the designation that the event is (Unofficial).